"Let the American youth never forget, that they possess a noble inheritance, bought by the toils, and sufferings, and blood of their ancestors; and capacity, if wisely improved, and faithfully guarded, of transmitting to their latest posterity all the substantial blessings of life, the peaceful enjoyment of liberty, property, religion, and independence."
--Joseph Story
(Commentaries on the Constitution, 1833)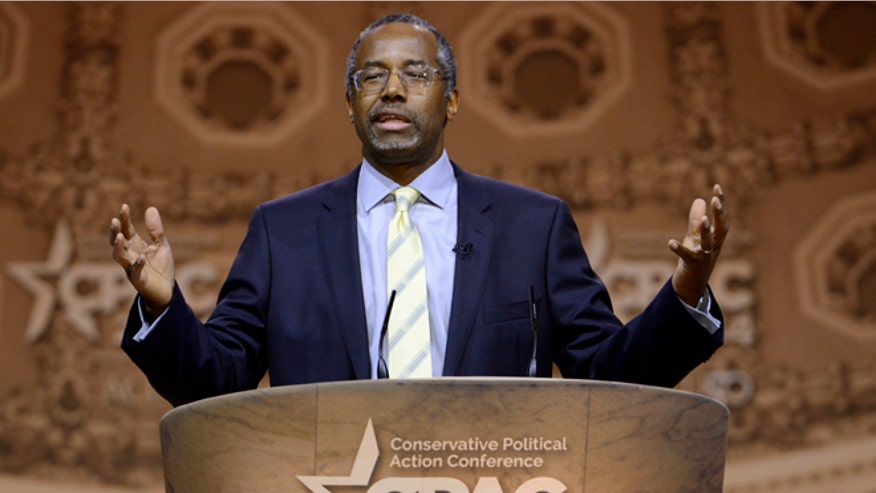 Conservative sage Dr. Ben Carson is claiming the White House was offended by his now-famous keynote address at the 2013 National Prayer Breakfast and asked at the time for an apology call to President Obama -- which he didn't make.

Read more: Carson: White House wanted me to apologize for 'offending' Obama
RENO, Nev. (CBS Las Vegas/AP) — A Nevada rancher said Monday he's trying to determine if federal agents damaged his cattle when the animals were rounded up then released in a showdown with angry protesters over a decades-long dispute about rangeland rights.

U.S. Bureau of Land Management Director Neil Kornze said the agency backed off to avoid a potentially violent situation over the weekend. ... more...
RORY REID, SON OF SEN. HARRY REID: We believe in a country in which we are subject to laws and you can't just ignore the laws we don't like. I think clearly if state and local prosecutors look at this more closely, they're going to find that he broke the law and he should be prosecuted.

###

REID: He is not a victim and he's not a hero. He's been using that he doesn't own for over 20 years and he didn't pay. He broke the law. There are hundreds of ranchers throughout Nevada that conduct their profession honorably. There's thousands of them throughout the country and when they have a dispute with the BLM they try to work it out. (source: KSVN-TV)
This coming from the guy that changed or modified the zoning laws as a county commissioner, which gives the Chinese an opening to build a solar farm on public owned land, which by the way, he negotiated as a lobbyist. Meanwhile, an American rancher is forced to change his grazing practices to protect an endangered turtle -- moved from the solar site to the land area adjoining the Bundy ranch -- because the rule of law is constantly changing, manipulated by corrupt lifetime office holders allowing the likes Harry Reid to leverage taxpayer public owned land into a personal fortune.