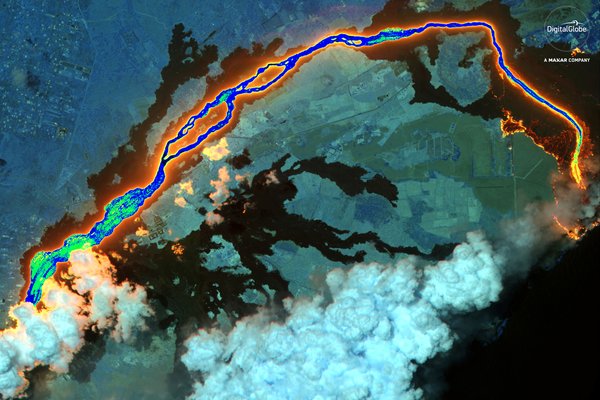 From Spartacus to nuking Americans to selfies with boogers, this is Twitchy's Top 10 (ok 20!) LEAST Self-Aware People of 2018 -- Welp, we were originally going to do the Top 10 Least Self-Aware People of 2018 but when this editor asked Tweeps for suggestions there were SO MANY good ones that we decided to do 20. Side note, our readers are all maniacs ...
Top 50 Conservative Websites for 2018 -- The media has been in a near constant state of flux over the last decade and 2018 was no exception. The decline of print media along with constant changes in algorithms at Facebook, Google, and other platforms means that the playing field is constantly shifting and changing as publications and websites seek to reach the largest possible audience while eking out enough revenue to stay afloat. Some fared well in 2018's volatile media market while others, like The Weekly Standard and the Independent Journal Review (IJR), struggled to survive. ...
9 Times Hollywood Celebrities Attacked First Lady Melania Trump in 2018: 'Feckless Complicit Piece of Sh*t -- First Lady Melania Trump has said she is one of "the most bullied" people in the world and this year, left-wing Hollywood celebrities spared no time ruthlessly attacking her. ...
2018's Biggest Loser Was the Liberal International Order -- Walter Russell Mead, WSJ It's been a year of tumult and chaos in world politics. In Japan, a national poll selected the kanji character sai, meaning disaster, as best reflecting the national mood. Perhaps 2019 will bring better ...
The Ten Most Outrageous Higher Ed Stories From 2018. -- 2018 was another year full of crazy happenings on campus. So many in fact, that it was difficult to narrow the list down to just ten. Some of these stories are beyond parody. This wasn't social justice, it was just plain old justice. ...
The 20 Worst Quotes of 2018 -- 20. "We're not going to make America great again. It was never that great. We have not reached greatness." ...
Top 'fake news' blunders of 2018 --
Top 10 Craziest Campus Stories of 2018 -- 2018 was filled with crazy campus stories. From affirmative action discrimination lawsuits to "dick pic" seeking professors, campuses in 2018 never failed to entertain. Here are some of our favorite stories in this genre for 2018: ...
5 craziest college campus stories of 2018 -- In the final installment of Campus Reform 's 2018 Year In Review, we reviewed each of the previous categories, including most outrageous protest, most anti-conservative statements, most egregious arrests, and most politically biased ...
Trump's Most Popular Tweets of 2018 -- Take a look at President Trump's 15 most popular tweets of 2018. ...
Memorable news satellite photos of 2018 -- From Russian war games to lava flows on Hawaii to raging fires in California, images gathered from high above Earth by satellites in 2018 delivered a unique perspective on humanity, geopolitics and the forces of nature that have upended lives and landscape. Here's a look at eight of the most striking news images captured by satellite imagery company DigitalGlobe...
Get Wrecked: The Top 10 Rake-Stepping Fake News Stories The Liberal Media Trafficked In 2018 -- The liberal media was almost as bad as last year. Maybe marginally better, but I use that phrase VERY loosely. They were still total garbage in covering this White House. They still suck. They're still sour that Hillary Clinton lost, and as they're consumed with rage, they make mistakes, a great many mistakes. From sitting on information that undercut a serious sexual misconduct allegation against a federal judge to peddling old fake news about AR-15s to push gun control, 2018 was another banner year for the Democrat-media complex. We only have ten. We know there were a lot more. ...
Top 12 Debunked Climate Scares of 2018 -- Reposted from The GWPF January 2018: Worst-case global warming scenarios not credible: Study PARIS (AFP) – Earth's surface will almost certainly not warm up four or five degrees Celsius by 2100, according to a ...