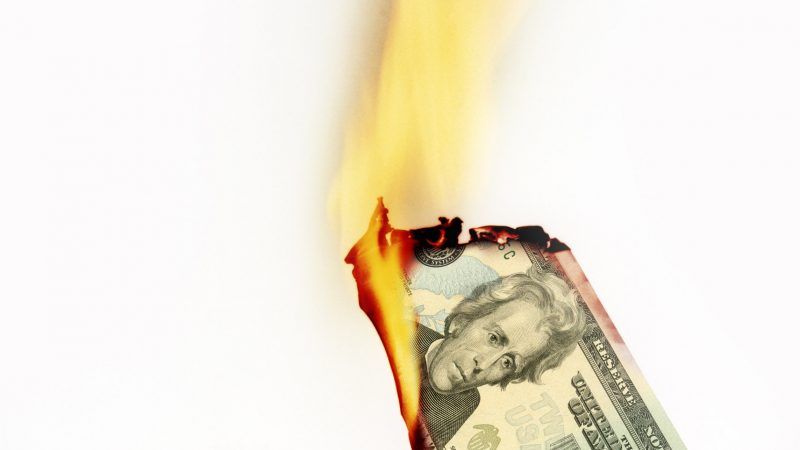 (Reason) - The national debt will hit "unprecedented levels" in the coming decades, soaring well above the record highs set during World War II and reaching nearly one-and-a-half times the size of the entire U.S. economy by 2049, the Congressional Budget Office (CBO) projected in a report released Tuesday.
And that's the optimistic view.
The CBO says the national debt will hit 144 percent of gross domestic product (GDP), a rough estimate for the overall size of a country's economic output, within 30 years, even if planned spending cuts materialize next year and even if Congress repeals the 2017 tax cuts in 2026, as planned. Neither of those developments should be treated as a sure bet—and, indeed, Republicans have admitted that the planned expiration of those tax cuts was nothing more than a gimmick designed to favorably influence the CBO's analysis of the Tax Cuts and Jobs Act. ... continues.