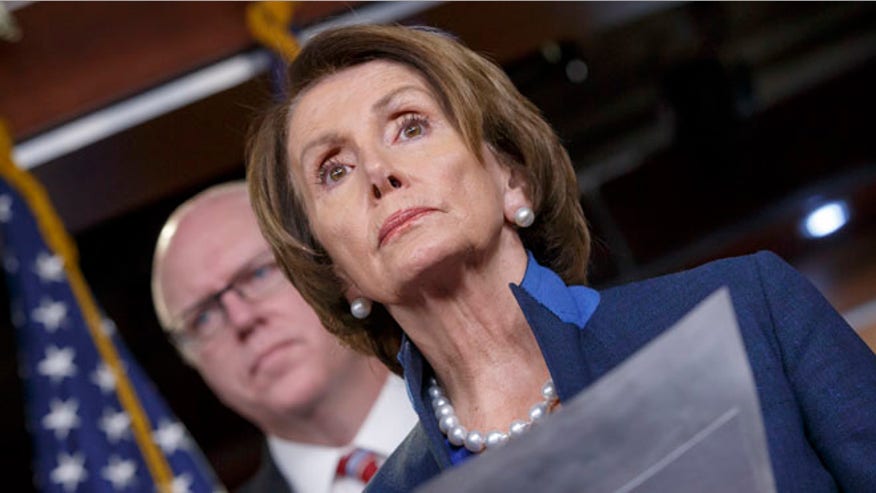 Dec. 4, 2014: House Minority Leader Nancy Pelosi of Calif., joined by Rep. Joe Crowley, D-N.Y., holds a news conference on Capitol Hill.
WASHINGTON –  The man who oversaw the controversial CIA interrogation program said Sunday that Rep. Nancy Pelosi was "fully aware," of the methods used against militants, while former Vice President Dick Cheney continued to defend the program and reiterated that the U.S. "stopped short of torture."
Both men said the techniques used -- including waterboarding -- had been approved by Bush administration lawyers and did not cross the legal line.
Jose Rodriguez, former director of the CIA's National Clandestine Service, said on "Fox News Sunday" that Pelosi "knew every one of our enhanced interrogations," including sleep deprivation as well as slapping and pushing prisoners.  
Rodriguez revived previous claims that Pelosi and other top Democratic lawmakers were briefed and approved the program -- which President Barack Obama now calls torture. Pelosi and other Democrats have denied Rodriguez' claims, according to The Associated Press. ... continued here...